Being safe is not an accident
Being safe is about being trained
"Your safety is our top concern." You hear that phrase often, when you travel on an airplane for example, but realistically, your safety should be your own concern first and foremost because you can't realistically trust your safety to someone else's training. Safety is about learning, and learning can mean life or death survival.
At Learn To Survive, or time tested, real-life, scenario-based program is designed to ensure you learn these critical skills, including planning and preparation, crucial decision making, how to evade a crisis and what to do if you wind up in the middle of a one. These is not theoretical or table-top exercises. Every important concept is reinforced with scenario-based training to ensure the greatest possible retention.
We back that up with an easy-to-use field guide and an app for quick reference. It is a complete package. In addition, for our corporate clients, we offer round-the-clock telephone and online recourses.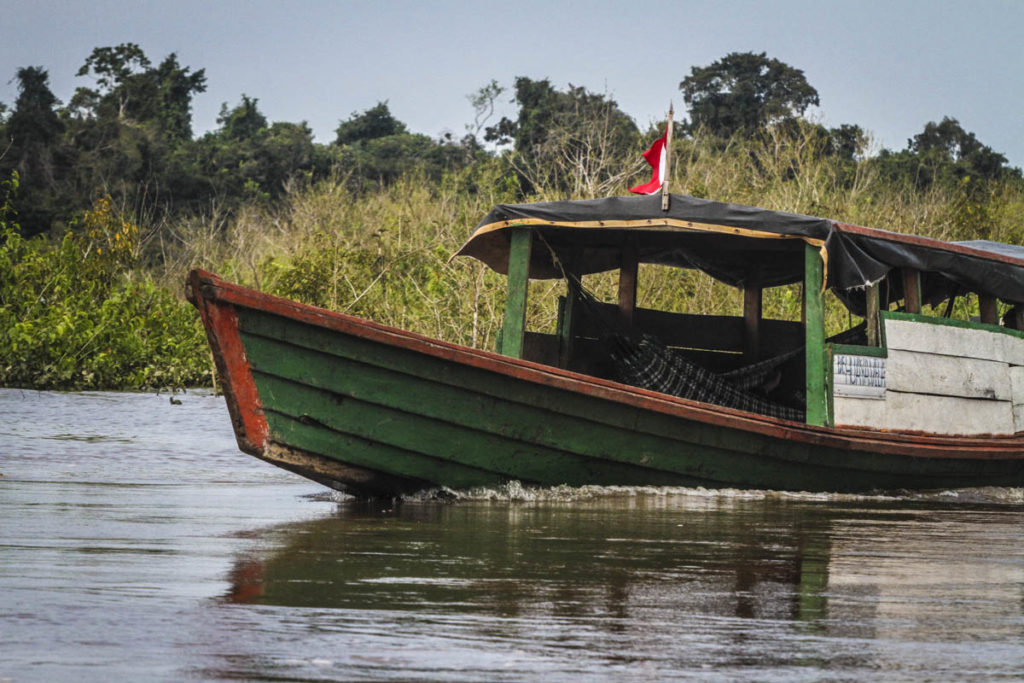 The Amazon River is sometimes called "The River Sea," because of its vast width. Boats of all kinds travel the river for all sorts of reasons. In many cases these boats, like the one pictured above, can present real safety challenges. If you find yourself on this kind of craft for whatever reason, our training can help you stay as safe as possible. You never know what life holds; sometimes a dangerous trip on The River Sea. (Jeff Toorish Photo)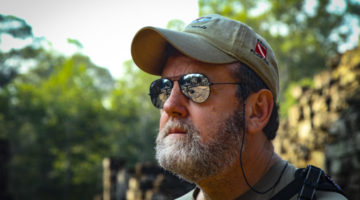 Charles Kirkland, III National Park Service Paramedic
After college Charles became immersed in the world of state and national politics for a number of years. Experiencing a paradigm shift, he left the business of political life and in 1997 went to SOLO and earned his WEMT certification. He continued on with his training and within a year he became a paramedic in Texas.
After working on the streets of Dallas for a bit, he changed courses and went to work at Rainier National Park as a Park medic and eventually Glacier National Park. This kept him busy during our summer months as he migrated to Antarctica during our winter, their summer, where he worked for the US Antarctic Program as a deep field medic, supporting the scientists in the field.
Charles has been providing and teaching wilderness and remote prehospital care for more than 20 years and he brings a unique perspective and skill set to our programs.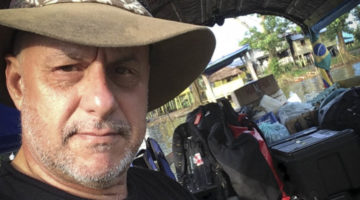 Jeff Toorish
Naemt Paramedic
Jeff Toorish is an award-winning journalist and documentary film producer. His exploration has taken him to remote locations both on land and under the water to produce breathtaking photographs and videos. Jeff is also a paramedic and noted emergency wilderness medicine educator, often sought for his expertise by various media outlets.
Jeff is a National Fellow in The Explorers Club and has been on numerous Flag Expeditions as well as presenting at The Explorers Club Headquarters in New York. He has worked extensively as an underwater photographer and videographer.
Jeff has received certifications to teach a variety of advanced medical courses including ACLS, PALS, PHTLS. He is a tactical medic, as well as a wilderness medic, having received his wilderness medical training at SOLO Schools in Conway, NH.
He is a veteran of the US Navy. He is also a featured authority on the REELZ Channel series "Notorious" Jeff is married with two children and lives in Southern Maine.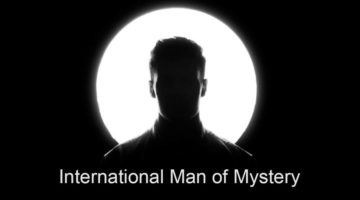 Brandon Munsell
NAEMT ParaMedic
A current Critical Care Paramedic and past Paramedic with the United States Military Deployable Operations Group, Brandon has over 18 years in Emergency Medicine. He started as an Ocean Rescue Lifeguard in FL at 16 years old and has served as a Medic in numerous capacities both in the urban and remote environments.
A USCG Veteran and Officer graduate Brandon has also worked for the National Wildlife Refuge and Fl park service and has been an Expedition Medical Officer on various trips in a variety of climates.
Brandon is a survival instructor and has been a Wilderness Medical Instructor for nearly a decade. He also works as a Clinical Educator for several hospital groups and is a AHA Advanced Cardiac Life Support and Pediatric Advanced Life Support instructor as well as a Tactical Emergency Casualty Care Instructor.
Dr. Ben Abo, Medical Director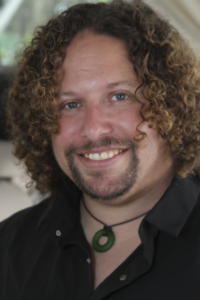 Dr. Abo is an ER/EMS physician in South Florida with sub specialty certifications in wilderness medicine, disaster medicine and toxinology, which is the study of toxins and venoms. He retains his certification as a paramedic as well. Ben is a nationally recognized authority on snakes and snakebites. He is also currently the medical director for Miami-Date County's Venom 1 and Venom 2 snakebite response units.
He is a consultant to Discovery Channel for Shark Week productions as well as a cast member of the History Channel's Kings of Pain program. As an ER physician and venom expert, Dr. Abo has saved countless lives and brings that expertise to Learn To Survive.